Service

Starter Packages

Budget friendly small business website starter packages, perfect for quick turnaround projects.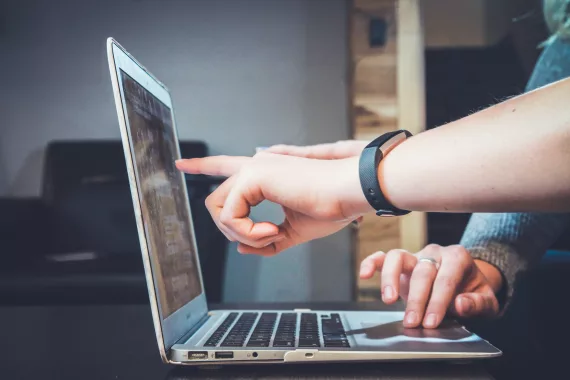 Choose a Package, Then Customize
These starter packages are custom websites with Craft CMS installed and preconfigured with commonly requested and frequently used features. Each package provides a default information architecture and starting point which can be customized to align with your brand and visual identity.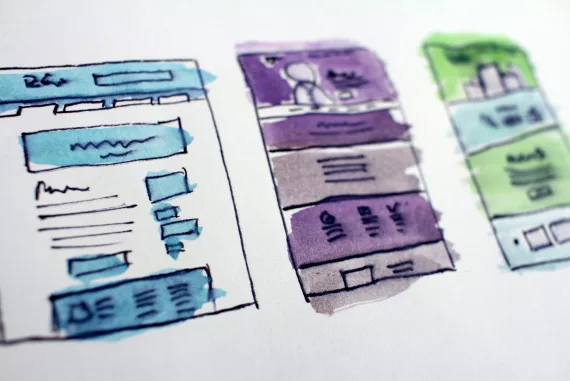 Bring Your Own Identity
When choosing a starter package you're never locked into a cookie-cutter template. We'll insert your logo and customize other visual aspects like fonts and colors, and I'll work with you to ensure your new custom small business website sets you apart from the crowd.
Small Business Website Starter Packages
Choose one of the following starter packages that most closely aligns with your anticipated needs.
Package
Level 1
Level 2
Level 3
Domain Name
Website Hosting
First year FREE
First year FREE
First year FREE
SSL Certificate
Let's Encrypt
Let's Encrypt
Let's Encrypt
Content Management System
Craft CMS
Craft CMS
Craft CMS
Number of Pages
1
Up to 10
10 or more
Nav Menus
1
1
2-3
Nav Dropdowns
--
--
Craft CMS Sections
General Pages
Structured Content Sections (ex: Blog, News, Events, Video Library)
--
1
Up to 3
Taxonomies (ex: Categories, Tags)
--
1
Up to 3
Modular Content Blocks
General Block
Lead Text Block
Columns
Media Item
Embed Code
Blockquote
Media Carousel
--
Media Grid
--
Feature Block
--
Call To Action Block
--
Preview Cards
--
Accordion
--
Additional Custom Modules
Per work estimate
Per work estimate
Per work estimate
Starting Price:
$800
$1200
$2000
Addon Services
Customized Colors & Fonts
FREE
FREE
FREE
Custom Header & Footer
$200
$400
$600
Contact Form
$200
$200
$200
Website Support Plan
$200/mo
$200/mo
$200/mo
Scroll the table right to see all data
Ready to Get Started?
You've chosen a starter package with the features your small business website needs and now you're ready to get started.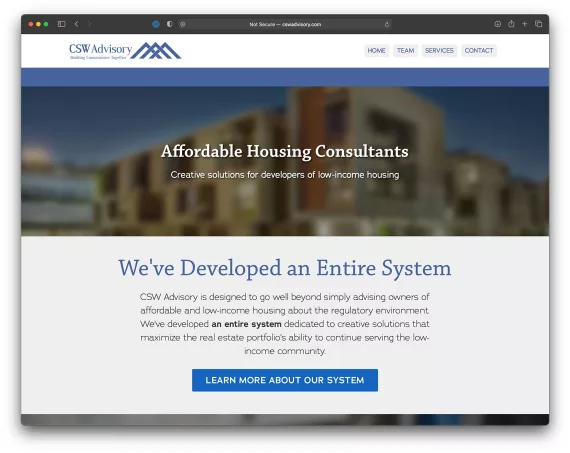 Level One Example
CSW Advisory needed to quickly stand up a brochure website for their Real Estate consultancy. The website needed to convey a sense of permanence and credibility to prospective clients and provide supporting information to potential business partners. A customized Level 1 starter package got the project completed quickly and within budget.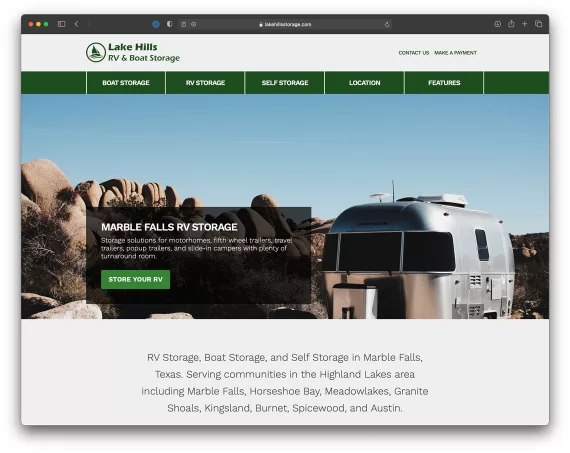 Level Two Example
Lake Hills RV & Boat Storage needed to refresh their local small business website and improve SEO performance but had several challenges including limited budget. After discussing needs and options, the Level 2 starter package provided a perfect starting point after applying a few strategic customizations and modifications.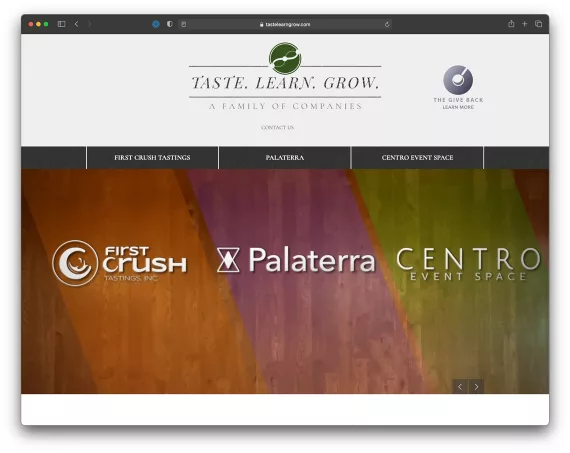 Level Three Example
The folks at Taste. Learn. Grow. needed a consolidated web property to support multiple lines of business. The Level 3 starter package's features like multiple navigation menus, navigation dropdowns, and a robust collection of modular content blocks provided a perfect starting point.