Project

Accommodation Central
Client:
Region 13 Education Service Center - one of twenty service centers that aids teachers and administrators by providing programs and services, disseminating information, and conducting training and consultation for both federal and state programs.
Services Provided:
Technical consulting and strategy
Multi-disciplinary collaboration
Frontend development
Responsive HTML, CSS, Javascript
Craft CMS integration
Accessibility testing and engineering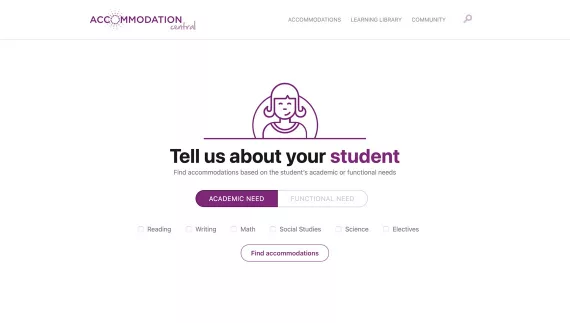 Goal:
Consolidate classroom resources for educators of students with special needs into an online searchable library.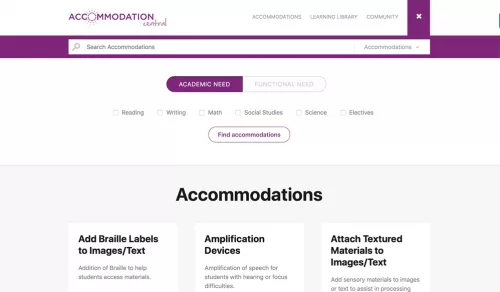 Task:
I consulted with Region 13 project management, user experience, & design teams, as well as client stakeholders to deliver an accessible, mobile friendly library of classroom accommodations for teachers of students with special needs.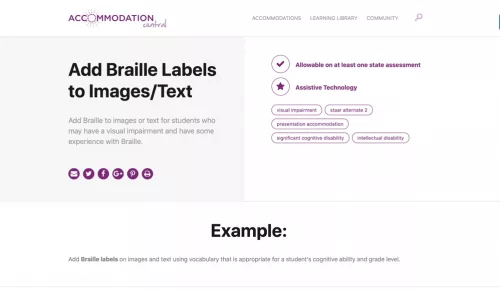 Outcomes:
On-time delivery of accessible, responsive website coded to design specifications.
Immersive, searchable catalog of classroom accommodations, resources, and downloadable assets.
User friendly platform for managing online catalog of resources and web pages.