Client:
Houston, TX Design Studio
Services Provided:
Technical consulting and strategy
Multi-disciplinary collaboration
Frontend development
Responsive HTML, CSS, Javascript
Craft CMS integration
Custom interactive map programming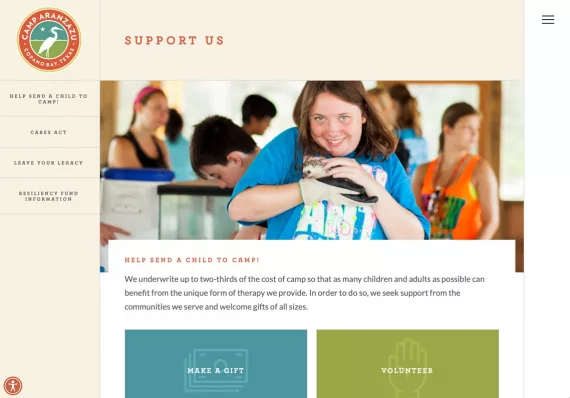 Goal:
Increase donations and bookings by refreshing a stale web presence with fresh design aesthetics and a modern content management system with form processing capabilities.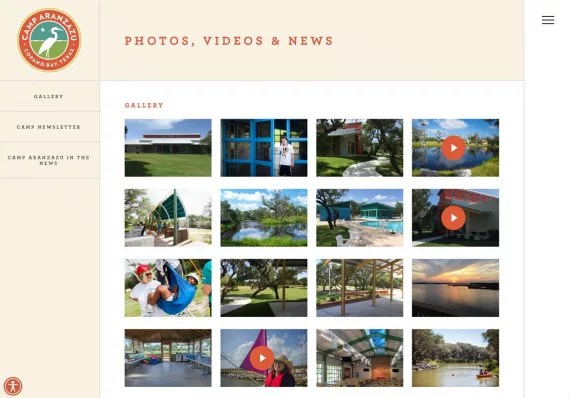 Task:
I served as outsource web developer/consultant for a Houston design studio to engineer and deliver a redesigned website with integrated Craft CMS content management system allowing camp administrators and marketing team members to easily update pages, manage photo galleries, maintain a calendar of events, create custom web forms, and password-protect private pages.
Outcomes:
On-time and on-budget delivery of redesigned website coded to agency specs.
Guests are able to explore amenities via photo galleries and an immersive interactive map of facilities.
Donors can learn about upcoming programs and fundraising events, and make donations online.

Board members can access password-protected pages to view and download administrative resources.